Covasna Country Council and Sfintu Gheorghe City Council purchased steam locomotives
2009.11.10 (Markója Szilárd)
Four steam locomitives in right hands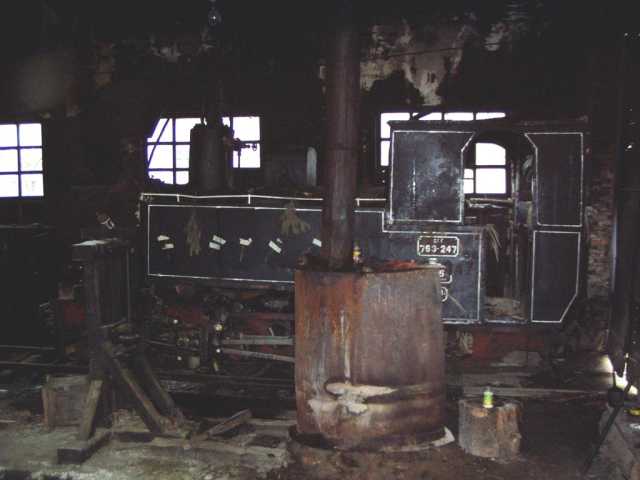 763-247 pályaszámú Krauss mozdony a fűtőházban
Fotó: Molnár Márk (2003.10.24.)

On 4 November 2009 an important milestone has been reached: 3 of the existing 7 steam locomotives were purchased by Covasna Country Council and one more by Sfintu Gheorghe City Council. These are:  764-001, 764-405R in Covasna, built by Reghin Works and the emblematic 4-6-0T 763-247 in Commandau, built by Krauss in 1916. The future of the remaining two narrow gauge, Resita-built engines in Commandau are still unclear though efforts are being made to let them stay. This applies also to N2-302 preserved in Sibiu open air Railway museum. One thing is sure: all the 7 locos are declared peaces of the national heritage thus they may neither be scrapped nor be exported. The fourth locomotive, bought by Sfintu Gheorghe City Council is the normal gauge shunting engine of the former Covasna sawmill yard. As previously reported N3-404 was preserved in 2008 in Sfintu Gheorghe in front of the station.
| | |
| --- | --- |
| | Legutóbbi módosítás: 2009.11.17. 18:55 |